Iron & Silk
By Mark Salzman,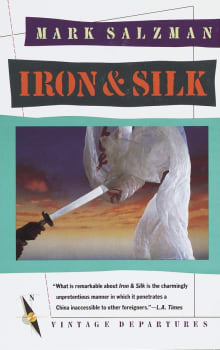 Recommended by Andrew X. Pham
From Andrew's list on for travelers to Asia.
This classic about a young American teacher's adventures in post Cultural Revolution China set the standard for "travel memoir". Salzman's journey is captivating and unique because it is, at its core, a love story with the country, the culture, the people, and martial arts—the sort of adoration that could only manifest in youth. He gives himself entirely to the experience and, thus, takes the reader along with him. A wonderful book that lingers in the memory for decades.

---