Jet Black and the Ninja Wind
By Leza Lowitz, Shogo Oketani,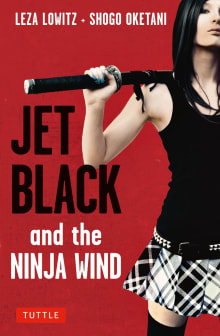 Why this book?
This was the first novel I read that had everything I craved: a setting in Japan, both rural and urban, cool ninja training, ancient Japanese mythology, a half-Japanese kid who's never been to Japan but must go to fulfill her destiny, and a bit of spy intrigue as well. Yes, it's the classic tale of "kid who was taught fighting skills but was never told what or why." However, because of the Japanese angle, especially the descriptions of Japan and its culture which is so different than the western world, I thought the story was fresh. I do think the main character took too long to find herself, but my only real complaint is that the authors didn't continue the series or write more books like this.  
---