The Endless Skies
By Shannon Price,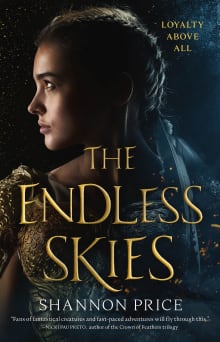 Recommended by Kalyn Josephson
From Kalyn's list on YA books with magical animals.
Winged! Lion! Shifters! What more could you want? Maybe a simmering romance? A warrior society reminiscent of Sparta? A floating kingdom? This book has all that and more. Set against the backdrop of a harrowing race against time, this book is perfect for fans of Sky In The Deep by Adrienne Young and Wonder Woman, with core themes of friendship, family, and loyalty.
This book is all the magic, action, and romance you could want from a YA fantasy.
---