The Midnight Library
By Matt Haig,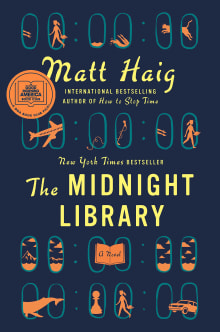 Why this book?
The Midnight Library is a book that will change you. Not only does it take you on a mind-blowing journey—from which you will not return to being the same version of yourself—it will give you a whole new perspective on your own life. 
What would have changed if you had made a different decision? If you had taken a different path or opened another door? Can you still do it? Are you the one who holds the keys to your own destiny?
It will make you think, it will make you ask questions, sometimes rather uncomfortable ones. And most importantly, it will make you answer them.
---