Changeling
By Molly Harper,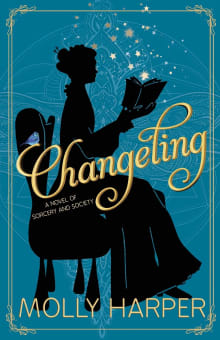 Recommended by Ennie Smith
From Ennie's list on set in boarding schools for girls.
Also a YA/Teen historical fantasy story with magic. It reminds me of a little Harry Potter in girl version that I like. It is entertaining and refreshing. The 14-year-old Sarah Smith has a secret. That she's not a member of Guardians the noble magical class that now rules the world. But as one of the non-magical Snipes who possesses magic, her secret must be kept so that she—and her family—can survive. So she has to blend in with the magical class. And attend school for wealthy magical ladies.
---