The Ballad of Blind Tom, Slave Pianist
By Deirdre O'Connell,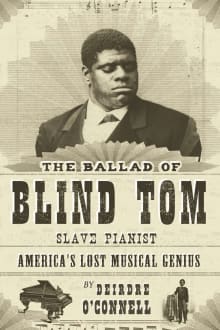 Recommended by Clinton Walker
From Clinton's list on music from Australia.
This book illustrates why this list had to be called the best Australian books about music. Because it's an Australian author writing about an American musician. This is an exchange that works both ways: just this year, British musician/author Tracy Thorn published a book about Go-Betweens drummer Lindy Morrison, called My Rock'n'Roll Friend. Blind Tom is a biography of slave pianist Tom Wiggins, one of the first African-American musicians to crossover to success with white audiences, and remarkably he had not been so accounted for until Deidre O'Connell took up the cudgels. O'Connell is an academic, but thankfully doesn't write like one, and this her first and thus far only book is totally engrossing. I hope she writes some more.

---