With the Old Breed: At Peleliu and Okinawa
By E.B. Sledge,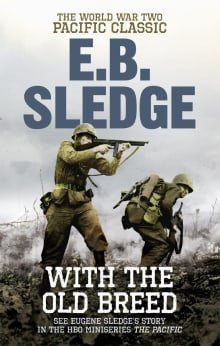 Why this book?
My dad fought on Okinawa, receiving a citation for his participation in the taking of Shuri Ridge. I never knew my dad as a Marine. I asked him once, when I was a boy, to tell me about his service, but he refused. I asked him again, during the final year of his life, and he again refused. Unfortunately, what he saw, what he endured, he took with him.
Eugene Sledge, in this memoir of his service on Peleliu and Okinawa, told me everything my dad withheld from me. This incredible account is hailed as the best World War II memoir of an enlisted man. Part adventure, part history, "Sledgehammer" not only relates many of the clichés every Hollywood movie depicted on the subject, but also everything they left out.
---