Lament
By Maggie Stiefvater,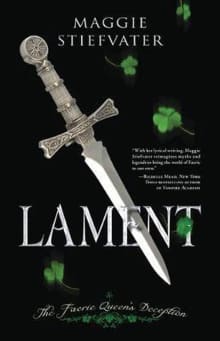 Recommended by Jackie Dana
From Jackie's list on YA faerie novels.
In the first of two books, Stiefvater introduces us to Deirdre, an accomplished teen musician who has just met the mysterious Luke—who just happens to be a faerie that none of her friends or family can see. Oh, and he's also an assassin. Caught between a mundane life of music recitals, school, and her family on one side, and the dangerous world of faerie on the other, what's a girl to do? As a nerd and a loner growing up, what I wouldn't have given for a secret faerie friend who dragged me into a world of magic and danger! Although Stiefvater has gone on to write more complex novels, her faerie duology will always have a place in my heart.
---