A Book of Silence
By Sara Maitland,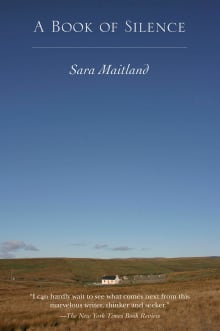 Recommended by Louisa Waugh
From Louisa's list on the best books on the intimate lives of landscapes.
Of all the destinations we can and do explore during our lives, our internal landscape is the most intimate. Without silence, how do we begin to know ourselves, and to see ourselves for who we really are? Sara Maitland moved from being a chatterer to "a silence hunter," seeking out spaces where she could live alone and savour silent solitude. Her book explores histories and landscapes of silence, from contemplatives to explorers. She nails the difference between bad silence (the kind most of us are terrified of) and the spaciousness of prolonged silence that, eventually, becomes a state of bliss. Don't be put off by the apparent seriousness of this subject: Sara might be a religious reclusive, but she writes in accessible prose that, ironically, induces the sense you could almost be having a drink together. It's a brilliant book.

---