The Outsiders
By S.E. Hinton,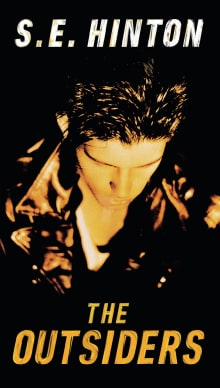 Recommended by Joe Jeney
From Joe's list on buddies in a bind.
Confession, I saw the movie first. But I do recall the impact that reading the novel in the mid-eighties (yes, last century) had on me. The simplicity of the language gripped me mostly in how it evoked so much sentiment that resonated with me. That an eighteen-year-old author wrote the novel years before in the sixties blew me away also. I can't recommend the novel based on the storyline alone (which I forget.)  But I can tell you that in searching for a copy at my library, I had to put a hold on a copy, and I wasn't at the head of the queue, if you know what I mean. Given that the book was published over fifty years ago, that's a recommendation in itself. 
---