The All-True Travels and Adventures of Lidie Newton
By Jane Smiley,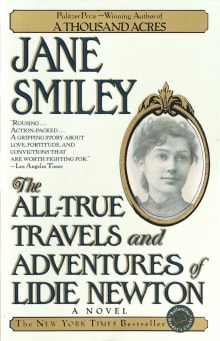 Recommended by Speer Morgan
From Speer's list on the best books of back country crime fiction.
This is a historical saga, but it becomes a crime novel because of what its highly articulate 20-year-old heroine Lidie must deal with in 1850s bleeding Kansas, when she goes on the hunt for her abolitionist husband's murderer. Back country America can sometimes be a place most torn apart by historical change, with the quarter-century ravaging of Missouri and Kansas over the conflict of slavery. I especially love Smiley's realism of place—the intimate, vivid detail of pre-Civil War river travel, St. Louis, Kansas City, and finally Bleeding Kansas. She never avoids contradiction. By allowing the paradoxes of history and place, as well as character, she can sometimes be shocking. No one is either purely good or bad, not the Free Staters, not the Border Ruffians. It is a fantastically real story set at a key historical moment in the heart of the country. 
---