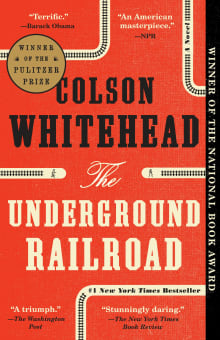 The Underground Railroad
By Colson Whitehead,
Why this book?
This Pulitzer Prize-winning book by Colson Whitehead seems to grow heavier and darker with each chapter, but it is an important read because it is steeped in real-life American slave history. If you have never read any type of Black magical realism, where one foot stands in the real world and another in a strange, almost parallel universe, then you might want to start with this one.

From the list:
The best fantasy fiction that makes you think way outside the box