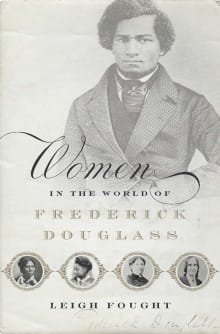 Women in the World of Frederick Douglass
By Leigh Fought
Why this book?
A self-proclaimed 'woman's rights man', Douglass was one of the few men to attend the famous Women's Rights Convention at Seneca Falls in New York in 1848 – the starting point of the women's rights movement in the US. His connection to women, however, went far deeper than mere political support. Douglass, indeed, always felt more comfortable in the company of women than men, be they Black or white, family members, friends, or fellow activists. This book gives us a fuller picture of these women than ever before. It is particularly strong on Anna Murray, the free Black woman who…
From the list:
The best books on the life of Frederick Douglass
When you buy a book we may earn a small commission.