The Resurrection of Nat Turner, Part I: The Witnesses
By Sharon Ewell Foster,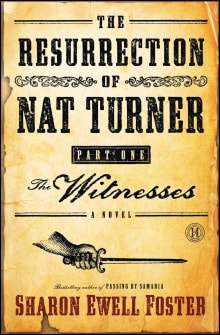 Why this book?
Until I read The Resurrection of Nat Turner, I considered myself a pacifist. I ended this novel and its sequel rooting for violent resistance and for Nat Turner, the man who led the most famous slave rebellion in American history, a man who was responsible for the deaths of women and children. In a culture of violence and unequivocal evil, turning the other cheek cannot be the only recourse. Foster left me forever changed.
---