Inhuman Bondage
By David Brion Davis,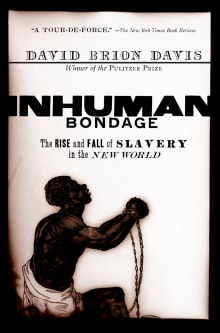 Recommended by David Livingstone Smith
From David's list on inhumanity.
Pulitzer Prize and National Book Award winner David Brion Davis was an unequaled scholar of American slavery, and this is one of his most important works. It describes in galvanizing detail the full arc of North American slavery, the emergence of African American culture, the evolution of anti-Black racism, and the abolitionist movement. It is unique in explicitly focusing on White people's dehumanization of enslaved Africans.

---