My Life on the Road
By Gloria Steinem,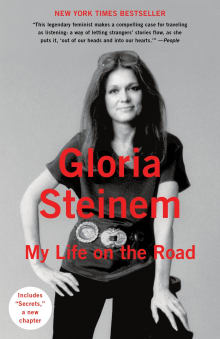 Recommended by Ellen Carol DuBois
From Ellen's list on the history of women's rights.
I am recommending this as the most personal of Steinem's books. No list of books on the history of women's rights would be complete without something about and by the most courageous, most consistent spokeswoman for feminism over the last half-century. Here Steinem tells the tale of her family, focused – surprisingly – on her eclectic and wandering father. The reader will be left with even great appreciation for Steinem and for the many and various routes women take to find their way to feminism and their full, true selves.
---