The Electric Kool-Aid Acid Test
By Tom Wolfe,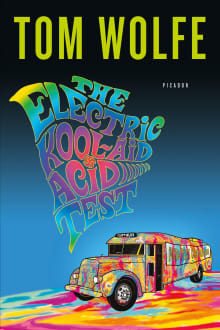 Recommended by Tim Willis
From Tim's list on madness, drugs, and rock'n'roll.
This classic of New Journalism (applying the techniques of experimental fiction to reporting) is a chronicle of the long, strange trip across America taken by the so-called Merry Pranksters in the days before LSD was criminalised. Their transport – the original 'magic bus' – was loaded with lights, cameras, and sound equipment. Their house-band was the Grateful Dead. Their fate was a deflating come-down.
---