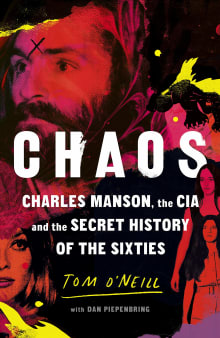 Chaos: Charles Manson, the CIA, and the Secret History of the Sixties
By Tom O'Neill, Dan Piepenbring,
Why this book?
In 1999, Tom O'Neill was hired to provide a retrospective magazine story on Charles Manson and the Southern California murder rampage that made him and his followers famous. O'Neill never completed the story because what he found seemed to exceed the conventional wisdom that Manson was a lone Svengali who let loose the violent madness of 1960s youth culture. Instead,
Chaos
explains, O'Neill came to suspect a much deeper conspiracy in which Manson served merely as a pawn in the direction history has taken (or was pulled).
The book can ramble a bit and, as O'Neill concedes, he cannot offer…
From the list: