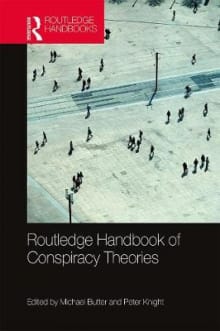 Routledge Handbook of Conspiracy Theories
By Michael Butter, Peter Knight
Why this book?
My book came out around the same time as several others on conspiracy theory from humanities scholars. I could spend all five of my book recommendations on their works—and I'm thinking especially here of books by Clare Birchall, Peter Knight, Timothy Melley, and more recently Michael Butter—but several of the authors are included in this recent collection that also features scholars from throughout Europe. The Routledge Handbook situates conspiracy theories within the political and cultural contexts from which they emerge throughout the world, and it includes in a single volume works from a broad range of disciplines that reveal the…
From the list:
The best books to understand conspiracy theories
When you buy a book we may earn a small commission.