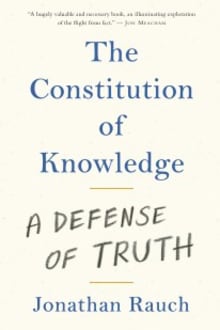 The Constitution of Knowledge: A Defense of Truth
By Jonathan Rauch
Why this book?
If humans are the rational animal, why does the world seem to be losing its mind? Why the fake news, the conspiracy theories, the post-truth rhetoric? Rauch explains that truth is a precious commodity, which none of us is smart enough to discover on our own. We depend on institutions and norms – like science, with empirical testing, and journalism, with editing and fact-checking, and democracy, with checks and balances, and academia, with peer review and freedom of inquiry – to make us collectively smarter than any of us is individually. This infrastructure of truth is constantly being corroded –…
From the list:
The best books on rationality and why it matters
When you buy a book we may earn a small commission.