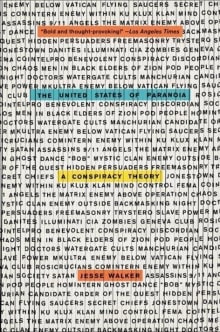 The United States of Paranoia: A Conspiracy Theory
By Jesse Walker
Why this book?
Hofstadter's Paranoid Style is more a work of historiography than history and attempted to explain the rise of a right-wing "paranoia" to a liberal intellectual audience in the early 1960s. By contrast, Jesse Walker's book offers a more detailed, engaging, and sympathetic history of U.S. conspiracy theories and the individuals and groups who have made and circulated them. It's funny and deadpan, with a keen eye for subcultural details and the singular American oddballs that have traveled from the margins to the mainstream. As Walker demonstrates, Qanon is not the first example of a bizarre, syncretic set of beliefs that…
From the list:
The best books to understand conspiracy theories
When you buy a book we may earn a small commission.