1Q84
By Haruki Murakami, Jay Rubin (translator), Philip ­Gabriel (translator)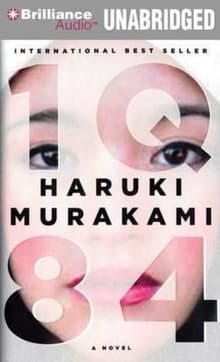 Why this book?
1Q84 did a lot to help my book get to where it ended up going. I even quoted a line from it at the beginning. This was my first foray into Murakami, and I was never once intimidated by its 1000+ page count (and I try my best to stick to 300-page books). Quite simply, it's maybe my favourite book of all time.
There's plenty to unpack in 1Q84, but for the purposes of this recommendation, the book really hits on the ideas of identity and reality, as our dual protagonists discover their places in their worlds may not be exactly what they'd always known.
It's a wild mix of Science Fiction, Fantasy, and Magical Realism with cults and killers and parallel worlds and fairy-like creatures sprinkled in.
---