Superior
By Angela Saini,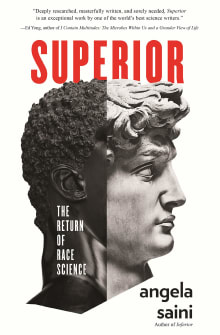 Recommended by Aubrey Clayton
From Aubrey's list on for data scientists trying to be ethical people.
The fact that race is a social construct and not a biological reality seems to be a lesson that we are destined to learn and re-learn many times. Saini uses a personal, journalistic style to tell the story of the pernicious myth of biological race in the sciences, drawing a continuous line from scientific racists like Francis Galton in the 1800s to present-day medicine and right-wing politics. The story is alternately funny and horrifying, with incredibly timely significance. It should be read by all data-adjacent individuals as a cautionary tale about avoiding the mistakes of the past and present. 
---