With a Daughter's Eye: Memoir of Margaret Mead and Gregory Bateson
By Mary Catherine Bateson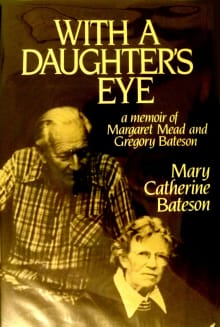 Why this book?
The reader gets a three-for-one deal in this incredibly thoughtful book: an intimate look at two towering anthropologists by their daughter, a distinguished anthropologist herself. Mary Catherine Bateson understood her difficult parents and their groundbreaking work as well as anyone could.
Talking to her father, she wrote, was "a form of argument that was also a dance." Her mother was "a one-person conference." The reader gets to know each member of this remarkable family through insightful anecdotes, rare family photos, conceptual diagrams, and lucid prose.
---
When you buy a book we may earn a small commission.