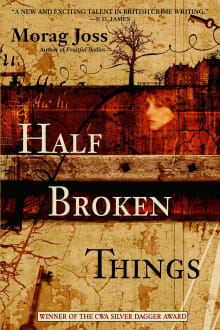 Half Broken Things
By Morag Joss
Why this book?
Okay, so…once again, there's a personal angle. I often find myself - at the end of a holiday at an amazing spa resort, for example - genuinely wishing in a quite ferocious way that I could just...not leave. I know many people say jokingly that they wish a holiday could last forever, but I suspect I'm the only one who really means it. If I could, I would actually live, on a full-time basis, at the Vila Vita Parc in the Algarve or at the Grand Hotel Tremezzo on Lake Como. Sadly, that is impossible for a number of reasons…
From the list:
The best books that feature grudges in fascinating ways
When you buy a book we may earn a small commission.