Leaning Into Love
By Elaine Mansfield,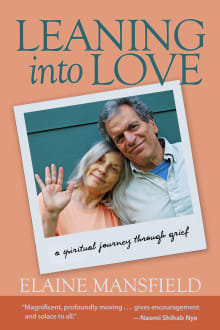 Recommended by Julie Saeger Nierenberg
From Julie's list on death and dying, grief, and loss.
Mansfield's poignant story of her beloved husband's journey through cancer and his eventual death is a heartfelt telling of the intimate story of how she becomes a widow and how she meets that event with courage and spiritual exploration. She rises from the ashes of her grief and soars like a phoenix to give back to others, a brilliantly told tale.
---