Everything Is Totally Fine
By Zac Smith,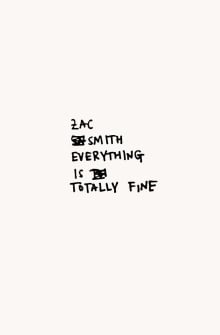 Recommended by Scott Semegran
From Scott's list on surreal, bizarro, funny fiction fix.
Ranging from very short to very bizarre, these stories are out there. One story is about a melancholy octopus who travels to the White House. Other stories are about ants, mice, birds, dogs, sharks, and whales doing mundane things or experiencing existential crises. Weird, surreal, and whacky, Zac Smith is on a mission to have fun with his stories. This book may not be for everyone. But, if it does tickle your fancy, then you'll be glad you immersed yourself in Zac Smith's unique mind.
---