The Twilight Zone Companion
By Marc Scott Zicree,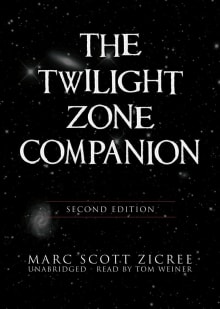 Recommended by Jill Sherwin
From Jill's list on behind the scenes of TV series.
I remember the moment I walked into a bookstore and saw this book sitting face out on the shelf and thought; "Wait, they make books about every episode of a TV show?" Not just that but for the show that to this day I maintain was the greatest TV show ever made: The Twilight Zone. Marc Scott Zicree's book was my beginner's guide into the making of a TV production with an emphasis on my greatest love: the writers. From the day I bought this, I never sat down to watch the show again without it beside me for reference. My copy is worn and tattered but eternally loved. This was the book that made me want to work for and write about television.
---