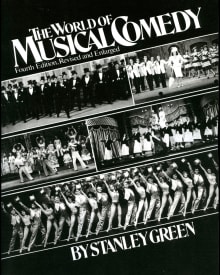 The World of Musical Comedy
By Stanley Green
Why this book?
An early and still one of the best works on the subject, Green's The World of Musical Comedy is the book that introduced generations of musical theatre fans to the art form. It was first published in 1960 and that first edition was my first encounter with the great songwriters and musicals of the American theatre. Green later revised and updated the book and the fourth edition stops at 1980 but the book remains in print. I still recommend it as the best way to discover the classic works in the world of musicals.

From the list:
The best books about Broadway musicals
When you buy a book we may earn a small commission.