The Rainbow Fish
By Marcus Pfister,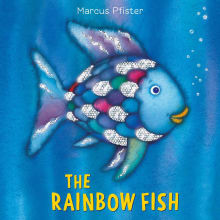 Recommended by Emily Neilson
From Emily's list on underwater books for your little sea monster.
I remember this story from when I was little. I would stroke the shiny scales with my fingers and admire the octopus in his cave. Little me couldn't believe the fish would give away his scales! Didn't he want to keep them all? The message about the happiness that comes with generosity was certainly one I needed to hear...repeatedly.
---