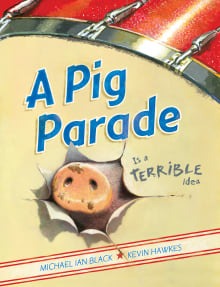 A Pig Parade Is a Terrible Idea
By Michael Ian Black, Kevin Hawkes
Why this book?
Have you ever heard of a pig parade? It sounds like a great idea, right? Imagine pigs on floats. Pigs in a marching band. Pigs wearing fancy costumes. Who wouldn't enjoy a pig parade? Read this book to find out what a pig parade might look like and if a pig parade would in fact be a terrible idea.
From the list:
The best children's books featuring festive parades
When you buy a book we may earn a small commission.