Alice and Greta: A Tale of Two Witches
By Steven J. Simmons, Cyd Moore (illustrator),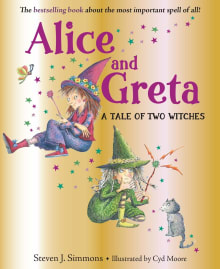 Why this book?
A favorite in our home for years- Cyd Moore's illustrations are perfectly suited to this tale of two very different witches. The pictures are full of details that can be discovered over multiple readings and the color palate keeps things light and fun. A great moral about Karma makes this a fun witchy read year round.

---