A Wolf Called Wander
By Rosanne Parry, Mónica Armiño (illustrator),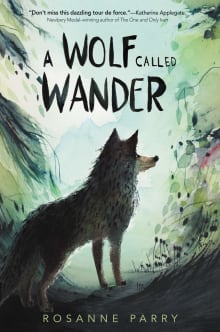 Recommended by Terry Lynn Johnson
From Terry's list on featuring an adventurous journey.
I adored this book! Not only was I astounded at the believable way the author expertly tells a tale from a wolf's perspective (no small feat to be realistic here) but it's also based on the true story of the actual wolf OR-7. I was fascinated to be drawn into this journey and world. And the scrumptious illustrations throughout are icing on the cake. 
---