Suffrage
By Ellen Carol DuBois,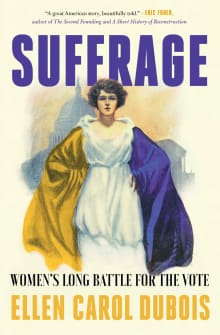 Recommended by Nancy C. Unger
From Nancy's list on the fight for American women's suffrage.
Written to coincide with the hundredth anniversary of the ratification of the Nineteenth Amendment, this lively, exciting book provides a fresh and comprehensive history of the fight for women's suffrage. DuBois is a leading scholar who presents her expertise in prose that appeals to scholars and general readers alike. There are lots of books on the long history of women's suffrage—this is the best.

---