Esperanza Rising
By Pam Muñoz Ryan,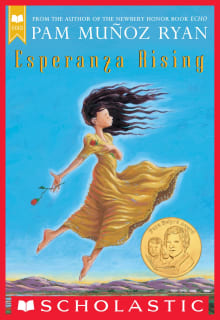 Recommended by Marcia Argueta Mickelson
From Marcia's list on YA about immigration.
Esperanza Rising is a story that takes place after the Mexican Revolution. Esperanza and her mother must flee Mexico, and they go to California. Esperanza and her mother were wealthy in Mexico, so they are not used to the hard work they must now do. She and her mother struggle as farmworkers in California. I recommend it as a great middle-grade read that gives readers an understanding of the difficulties many migrant families faced.
---