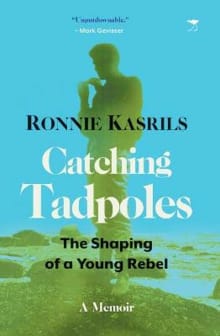 Catching Tadpoles: Shaping of a Young Rebel
By Ronnie Kasrils
Why this book?
This is no less than Kasril's fourth memoir, and the one that resonates most with my own existential worries as a privileged white man. Why did a nice, working-class, Jewish boy from Johannesburg take up armed struggle against institutionalized racism? Become a cabinet minister in the country's first democratic government devoted to expanding social welfare for Africans? Become a trenchant critic of the rot that subsequently set into the party he helped bring to power?
With profound humility and wit, Kasrils takes us through his boyhood years to reflect upon the often-humiliating process of acquiring political consciousness. He speaks to…
From the list:
The best books for thinking about social justice in Africa
When you buy a book we may earn a small commission.