The Boy with Flowers in His Hair
By Jarvis,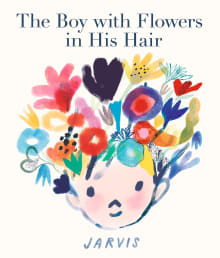 Why this book?
This beautiful book blows me away. It's an exquisite example of a picture book, where words and pictures work hand in hand to tell the story. Everyone loves David, the boy with the flowers in his hair. He's the life and soul of the class. Until one day, something happens. Now David – quiet and withdrawn – is losing his flowers, petal by petal…
The Boy With Flowers in His Hair speaks to me on a personal level – I've overcome depression and recognise that feeling of losing your joie de vivre. Over the years, I've also examined the ideas of what it means to be masculine. On both fronts, this book is affirming. And it reminds me to be thankful for faithful friends.
---