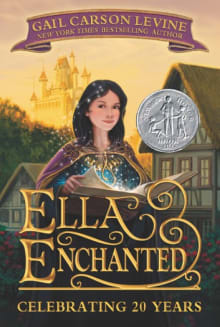 Ella Enchanted
By Gail Carson Levine
Why this book?
Ella Enchanted is a loose retelling of the classic Cinderella story, but Ella is not your typical fairytale damsel. She's clumsy, stubborn, and very clever—not to mention cursed with the "gift" of obedience and determined to break it. As a young girl, this book introduced me to core ideas of how I wanted to move through the world. It showed me that adventures are not just for boys and that true power comes from believing in yourself rather than fitting into other people's expectations.
From the list:
The best middle grade books about strong-willed girls making their place in the world
When you buy a book we may earn a small commission.