Charmed Life
By Diana Wynne Jones,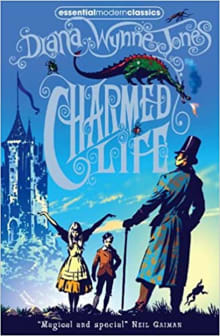 Why this book?
Every time I read this book, I want to strangle basically every character except for Cat—and that's half the fun! Charmed Life taught me that sometimes we can be too close to a situation to recognize its dangers or the safest paths to get away.
Cat assumes his sister is good, and everyone else assumes that he's wicked because he's always with her. I find his innocence endearing and I love that, as his understanding of Gwendolyn unfolds, he continues to seek goodness in others around him.

---