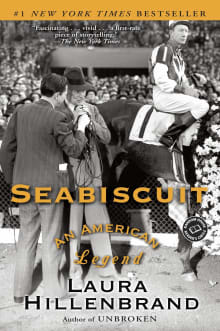 Seabiscuit: An American Legend
By Laura Hillenbrand,
Why this book?
A true-life horse racing Rocky story set against the backdrop of the Great Depression. While the blurb may sound like something straight out of Disney, Hillenbrand doesn't shy away from exposing the darker side of racing, especially when it comes to the mistreatment of jockeys and horses.

From the list: