I, Rigoberta Menchú
By Rigoberta Menchú,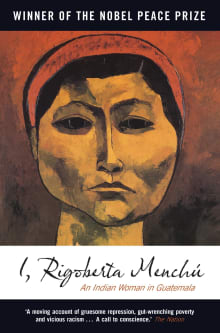 Recommended by James Dunkerley
From James' list on Central American history and politics.
When this title first appeared in English shortly after the original Spanish edition it caused a real furor. One US anthropologist, David Stoll, raised doubts about the factual aspects of this biography of a poor Guatemalan peasant woman, and he was even more energetic in casting aspersions on its 'editor' Elizabeth Burgos-Debray, a Venezuelan writer of high profile because of her marriage to the radical thinker Regis Debray. Stoll's motives were widely discussed and often decried, but some of his points proved to be factually accurate, and he certainly raised the profile of Menchú, who became a Nobel Laureate. There are always issues of 'authority' about autobiography, especially that which has been developed with an editor, but it seemed strange to home on this one with quite so much vigor. The ensuing debate had its own volume.
---