Reasons and Persons
By Derek Parfit,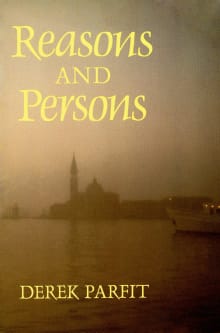 Recommended by David Edmonds
From David's list on read before you turn 25.
Arguably the greatest work of moral philosophy of the 20th Century.  It's rich with vivid thought experiments – including Parfit's famous tele-transporter, which can make an exact copy of us and transport us to another planet. Is this copy of me the same person as me? The book makes us question some of our deepest assumptions - such as what it means to say that David Edmonds today is identical to David Edmonds yesterday or tomorrow. Parfit was my first supervisor, and I'm now writing his biography.

---