Schrödinger's Caterpillar
By Zane Stumpo,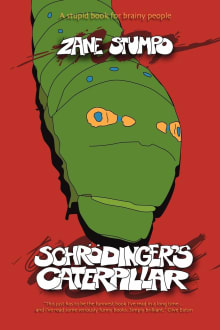 Recommended by Mark Roman and Corben Duke
From Mark's list on thigh-slappingly funny science fiction.
Here's a little-known gem that is clever and witty, packed with funny incidents and terrible puns. It's about downsizing consultant Graham Paint who owns the eponymous insect. Much to his inconvenience, the caterpillar (which, like its namesake cat, exists in a state of quantum uncertainty) starts spawning alternative realities, each with their own copy of Graham – causing havoc for him, and the police. The storyline has echoes of the Gwyneth Paltrow movie Sliding Doors, but is much funnier and smarter. Oh, and check out the book's trailer on YouTube.
---