Hilbert
By Constance Reid,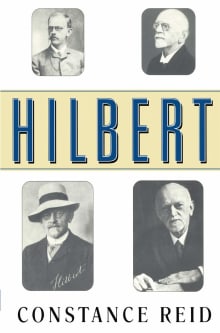 Recommended by Steven Gimbel
From Steven's list on the best popular biographies of mathematicians and scientists.
David Hilbert was the most important mathematician at the dawn of the 20th century. In 1900, he gave the mathematical community its homework for the next 100 years setting out the list of open problems that had to be solved by 2000. While to the rest of the mathematicians, he may have appeared as their professor, he was also the class clown. As colorful and funny as he was brilliant, you cannot but come away loving this great mathematical genius.
---