The Codebreakers
By David Kahn,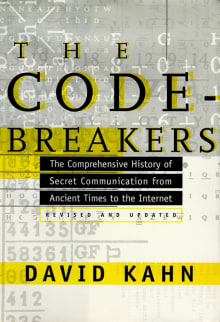 Recommended by Robbyn Swan
From Robbyn's list on American code-breaking in World War II.
Superb. Kahn's book, written almost fifty years ago, is rightly considered the classic work on the history of cryptography. It's enormous, some 1200 pages, but it draws the reader in with its richly detailed portraits of code-makers and code-breakers from ancient times to the modern era. Kahn's analysis of American cryptographic operations during WWII is essential reading for anyone who wants to understand the intelligence failures that preceded Pearl Harbor. The 1996 updated edition is still in print.

---