Battle of Wits
By Stephen Budiansky,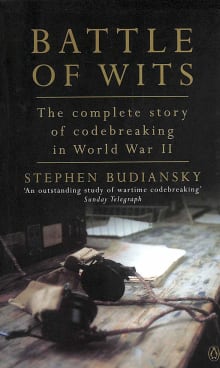 Recommended by Mark Ciampa
From Mark's list on how to break things (encryption, passwords, etc.).
It is hard to underestimate the significance of code breaking during World War II. Without the work of dedicated mathematicians, linguists, and others the great conflicts such as the Battle of Midway and the German U-boat "wolfpacks" that sank over 13 million tons of Allied supplies could have easily been up for grabs. But due to the codebreakers the balance shifted to the Allies. And what is even equally impressive is that the Axis powers never knew that their encoded messages were being read. Stephen Budiansky traces how the codebreakers pulled off this feat while at the same time often battling within their own ranks about who should decode the message, how the messages should be used, and who should get the credit.
---