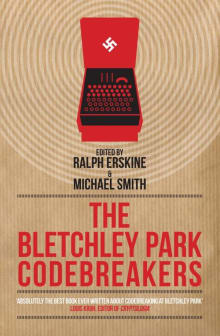 The Bletchley Park Codebreakers
By Ralph Erskine, Michael Smith
Why this book?
This anthology is a valuable complement to my first book, with a couple of dozen contributors: a mixture of some who worked at Bletchley Park during the war, and some who are professional historians. The passage of time has encouraged archival research, and allowed historical analysis, producing an authoritative account of Bletchley's achievements, particularly the breaking of millions of Enigma-enciphered messages.

From the list:
The best books on the Enigma Machine and Bletchley Park
When you buy a book we may earn a small commission.