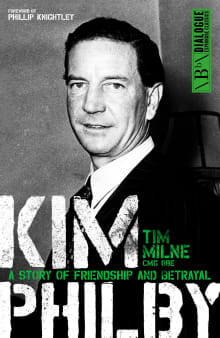 Kim Philby: A story of friendship and betrayal
By Tim Milne
Why this book?
Kim Philby's most personal betrayal was not of Nicholas Elliott, as suggested in Ben McIntyre's A Spy Among Friends , but his school friend and another MI6 colleague Tim Milne , the nephew of Winnie the Pooh author AA Milne, whom he falsely accused of being a spy in order to deflect attention from himself. Milne's memoirs were finally permitted to be published four years after his death and provide a fascinating and fresh glimpse into both Philby and Burgess especially Milne's teenage European travels with Philby and his August 1948 visit to Philby in Turkey where he remembered fellow…
From the list:
The best books on Guy Burgess of the Cambridge Spy Ring
When you buy a book we may earn a small commission.