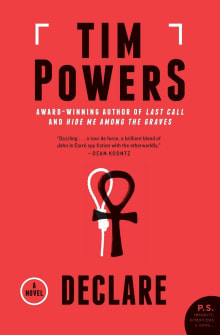 Recommended by Misha Burnett
From Misha's list on thrillers that make it weird (and makes it better).
A Cold War Era Spy Thriller that draws heavily on real historical events and persons, Declare ups the stakes enormously with the inclusion of Weird entities of devastating power. The spy game between East and West is often centered around new technological superweapons, but in this novel the weapons are literally apocalyptic.
In a world where no one is what they seem to be and allies may become enemies in the blink of an eye, Andrew Hale learns that not all of the players are human and that the real Great Game has been going on since the creation of the world.
---