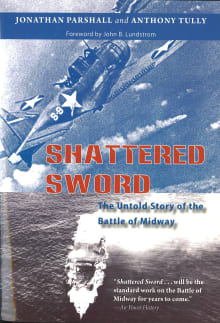 Shattered Sword: The Untold Story of the Battle of Midway
By Anthony Tully, Jonathan Parshall
Why this book?
Parshall and Tully have produced a reevaluation of the Battle of Midway which makes exhaustive and critical use of Japanese sources. To this point, the sole Japanese source was Fuchida Mitsuo's Midway, which Shattered Sword shows was "irretrievably flawed." In contrast to previous histories of Midway, Shattered Sword pays careful attention to the critical elements of naval warfare: ship design, training and tactics, decision-making. It also debunks eight further elements of "common knowledge" concerning Japanese planning and conduct of the battle. The result is a fundamentally new and detailed analysis of Midway.
From the list:
The best new revisionist military history books
When you buy a book we may earn a small commission.